It all began with Data Analysis founded in 1992. In 1993 KRS Consulting Group was created by Randy and Sharon Kunkel to provide consulting services to salons and day spas with one mission – to keep the independent salon alive.
In 1996 Marshall Salon Services was KRS's first distributor endorsement. By 1999, KRS began a strategic partnership with Michael Cole and Salon Development Corporation. A sister company, Summit Salon Business College, was founded in 2002 with Michael and Mary Cole.
2005 was big year for KRS Consulting Group with the endorsement of Redken. By 2009, Summit Salon Business Center and KRS Consulting Group merged to form the world's largest salon and spa business organization.
Randy Kunkel was raised by a salon owner and a banker. Dad taught him the salon business and mom taught him the numbers behind any business. He spent more the 30 years as a stylist, manager and multiple salon owner before founding KRS Consulting to focus on helping salons grow their business and leadership skills.
Eventually he grew to lead 50 salon consultants with Sharon at his side creating the support systems needed. Hundreds of salons and spas have grown to tremendous heights in sales, profits and teamwork thanks to the Kunkels.
The drive Randy had to succeed has been passed along to thousands of stylists, estheticians, nail techs, massage therapists and support staff. He never gave up on them and is encouraged by their continued growth to this day.
Randy Kunkel's Bio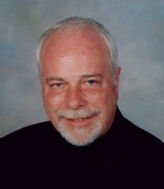 Randy Kunkel's resume reads like an encyclopedia of the beauty industry. He's seen it all, done it all and taught it all to tens of thousands of salon and school owners and now to State/RDA distributor owners and their salespeople. With a passion and energy that defies explanation and understanding, Randy Kunkel pushes himself, his team and the companies he works with to grow to their full potential.
Here is a short checklist of the man's career in the industry he loves.
Co-created first level system for salons with Michael Cole and used it to grow his multiple salon company in Indiana
1992 created Data Analysis to help salons get a clear picture of their salon business numbers before salons had computers
1993 founded KRS Consulting Group (now Summit Salon Consulting Group) with his wife Sharon to help salons grow their business and customer service
1999 co-created a strategic partnership with Michael Cole and Salon Development Corporation; working together they grew salons faster
1999 co-created a school level and business system with Mary Lokken and Angie Torgeson at a school in Ames, Iowa
2002 co-founded Summit Salon Business College (now Summit Salon Business Center) with Sharon and Michael and Mary Cole
2007 moved into the State/RDA sub-distributor world with KRS Sales Development
2008 grew the 19 stores KRS SD consulted to growth of $3.9 million while improving the culture of each team
Finally, Randy and his team helped 3 DSCs write over $1million each in sales and 3 more write over $900,000 each
Randy is nothing short of amazing. After growing systems in his own company, Randy has helped salons, schools and now sub-distributors exceed their own expectations. That's success!